Brass Wire / Copper Wire


・Minimized the variation between lots
・High header performance
・Optimal selections of carriers and bobbins based on customer needs
・Possible to supply long and large diameter material while assuring quality for welding parts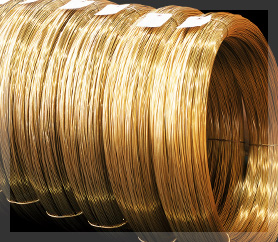 Application Examples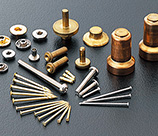 Use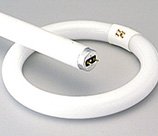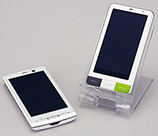 ・Automotive parts
・Faucet parts
・Sanitary equipment parts
・Gas equipment parts
・Lighting parts
・Air conditioning parts
・Electric, electronic parts
・Collector rod for dry-cell battery
・Pachinko (pinball machine) nail
・Wire cut electrode wire
Click here for the phosphor bronze wire catalog[PDF]
Click here for the brass wire / copper wire, special copper alloy wire catalog[PDF]
Special Copper Alloy Wire

An integrated manufacturing from the melting/forging process to finish plating process.
A wide variety of alloy is available to fulfil various types of customer needs with superb strength, electrical and thermal conductivity, machinability, malleability, corrosion resistance and cold workability etc.
Special Copper Alloy Wire
| | |
| --- | --- |
| Copper-Iron Alloy Wire | It is a Cu-Fe-P base alloy also known as US standard CDA194. Because of its superior strength and conductivity, it is widely applied for package pins for plastic and contact materials for hybrid cars. |
| Silicone Bronze Wire | It is widely known as MIG-wire (Everdur). It is a Cu-Si-Mn base alloy and new MIG arc brazing material. The significant characteristic of this material is that it can joint thin plates (1mm or less). |
| Copper Wire with Lead | It is a Cu-Pb-P base alloy and offers superb free-cutting performance and conductivity (IACS 70% and higher). Because of its significant characteristics, it is widely applied for artificial satellites, air crafts and bullet train (Shinkansen) connectors. |
| Tellurium copper Wire | It offers a high level of machinability and electrical/thermal conductivity, and its mechanical properties does not easily deteriorate under a high temperature condition. It is widely applied to connectors, electrode wire for electrical discharge machining and torch nozzles. |
| Corson Based Copper Wire | This alloy is best suited to replace beryllium copper and offers a high strength and superb electrical/thermal conductivity. It is widely used for components for relay switches, connectors and terminals. |

Our production line covers from the melting/forging processes all the way to the plating process, and it also is possible to apply copper or nickel for the base plating.
It is mainly used for electric/electronic parts for connectors and automotive parts.
・100% tin plating with no lead
・Eliminated whiskers by reflow processing after plating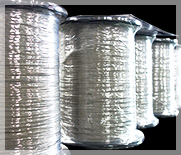 Plate Spec
Types
Plate thickness (μm)
Base plate
Cu
0.5 to 3.0
Ni
0.5 to 3.0
Finishing plate
Reflow Sn
0.5 to 5.0
Click here for the Special Plated Wires catalog[PDF]
Click here for more details on reflow tin (Sn) plated copper wire [PDF]

・Plated wire with superb malleability and decorativeness
・High oxidation and heat resistance and possible to use under high temperature conditions
Plate Spec
Types
Plate thickness(μm)
Finishing plate
Ni(standard)
0.7 to 1.5
Ni(maximum)
25

・High electrical conductivity and electric wave sensitivity. Great brazing performance.
・Superb bactericidal effect and widely used for medical purposes
Plate Spec
Types
Plate thickness(μm)
Base plate
Ni
up to 3.0
Finishing plate
Ag(standard)
0.7 to 3.0
Ag(maximum)
15

We are capable to mass produce rectangular copper wire.
Please contact us with your desired sizes and tolerances.

●IATF16949 Certified

SAN-ETSU METALS Takaoka Works is a wire manufacturing facility, certified for IATF16949 to fulfil the requests from automotive makers and automotive parts suppliers in Europe and America.

●Application

Manufacturing of copper and copper alloy wire

●Registration

SAN-ETSU METALS Co., Ltd. Takaoka Works 1-4-1 Yoshihisa Takaoka-city, Toyama-prefecture, Japan

●Certified Date

Initial Registration Dec 5, 2017
Applied Standard IATF16949